WEDDING Collections & Prices
---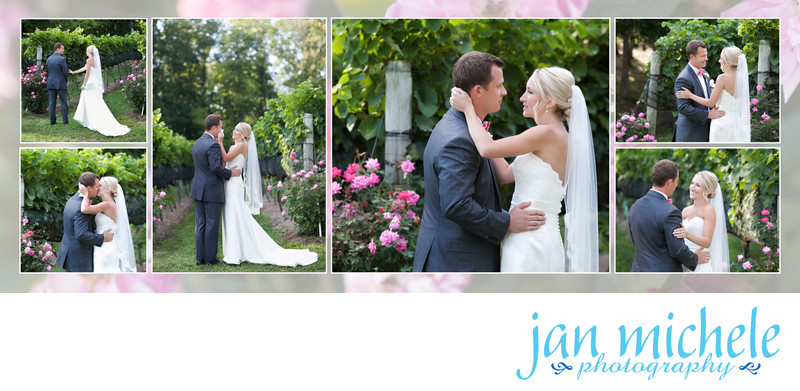 ---
The biggest day of your life, is a priority for me.
As a boutique studio, I only work with a limited number of wedding clients a year. Plenty of personal attention before, during and after your wedding will make sure your day is artfully captured from beginning to end.

Delightful details and unforgettable moments that make the day so beautifully yours, will all be included in your unique custom designed Italian wedding album. Designed by me, just for you.
You've spent countless hours planning every detail to perfection and you want to remember exactly how you felt. Your wedding pictures aren't worth a thousand words - they are priceless!

Wedding packages include an album and range from $4,400 to $7,300 with options to meet every wedding size and need.
Read what my past clients have to say about working with me here.
Please contact me and I'm happy to send full package details and to schedule a consultation so we can meet and you can see lots of albums.
A couple of tips when choosing a photographer:
You only get married once, there's no redo if don't like your pictures, right? Science has shown that our pictures are our memories. Think about your childhood, most of your memories are tied to your pictures. So your wedding photographer holds the key to make sure those happy moments are remembered and shared with generations to come!
1. You must like what you see, online and in sample albums. After all you want to like your own wedding pictures, right?
2. If #1 is true, then meet the photographer to make sure you vibe, as you will work with your photographer before the wedding, all day on the wedding day, and after the wedding. And your wedding story will be told through their eyes.
Choosing a photographer is one of the biggest wedding planning decisions. I have been documenting joyful wedding days for my clients since 2005. I would be honored to put my experience to work for you, and to be entrusted to capture beautiful memories for you too.
I can't wait to meet you and hear about your wedding plans!
---