It's such an honor to photograph the same family over the years.  Photographing both the sister's weddings in years past, and to now the final triplet's wedding, with Kyle and Jamie tying the knot. Such a privilege to be a witness to the wedding celebration and to capture the the joy of these two families!
As an added treat for all the guests and me, the wedding festivities were at Baker's Cay resort in Key Largo, Florida!  It happened to rain for 6 hours, with very un-Florida like weather, but that didn't dampen the vibe or lessen the beauty of their wedding day. And they braved the weather for a few bride and groom pictures in some very scenic spots.  The Key Largo resort property has lovely water views of the Gulf of Mexico, as well as native trees along the coast line.  The indoor spaces also have sea (and normally sunset) views, making this a beautiful destination wedding location.
So many sweet memories were made over the weekend!  Congratulations Jamie and Kyle! Many blessings to you as you start your married lives!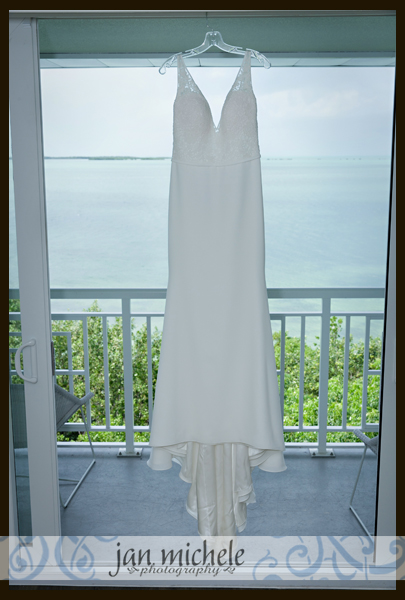 A room with a view, at Baker's Cay Resort!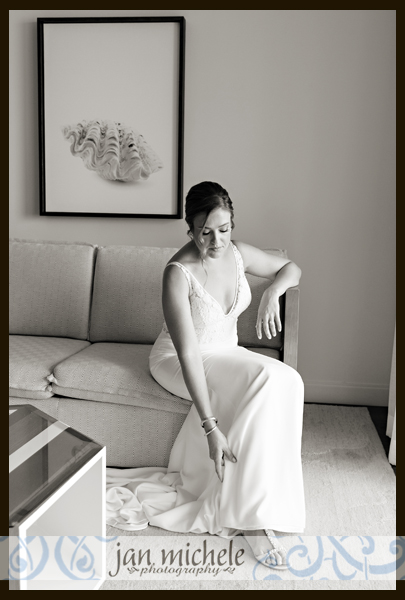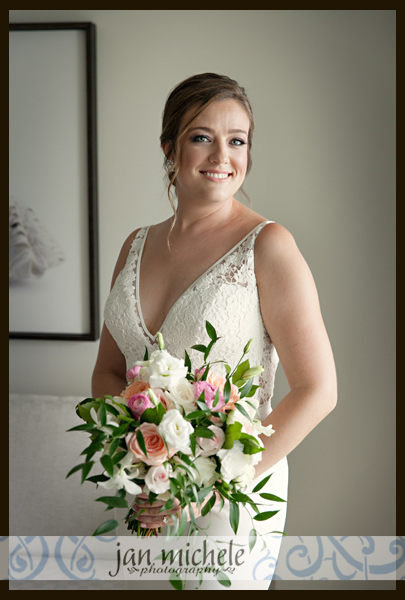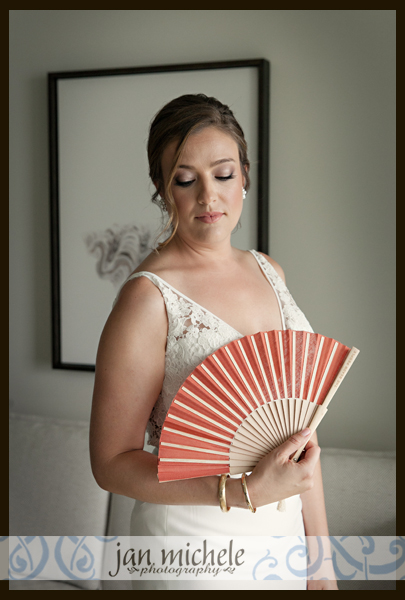 Jamie had this lovely coral linen fan ready, anticipating an outdoor ceremony.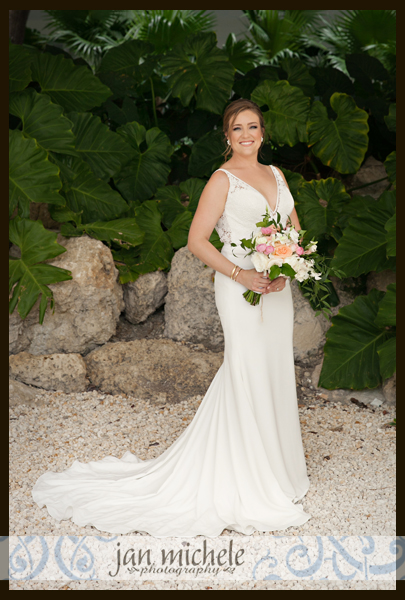 Gorgeous bride and beautiful bridesmaids!   And limestone in the background which is what the Keys are made of.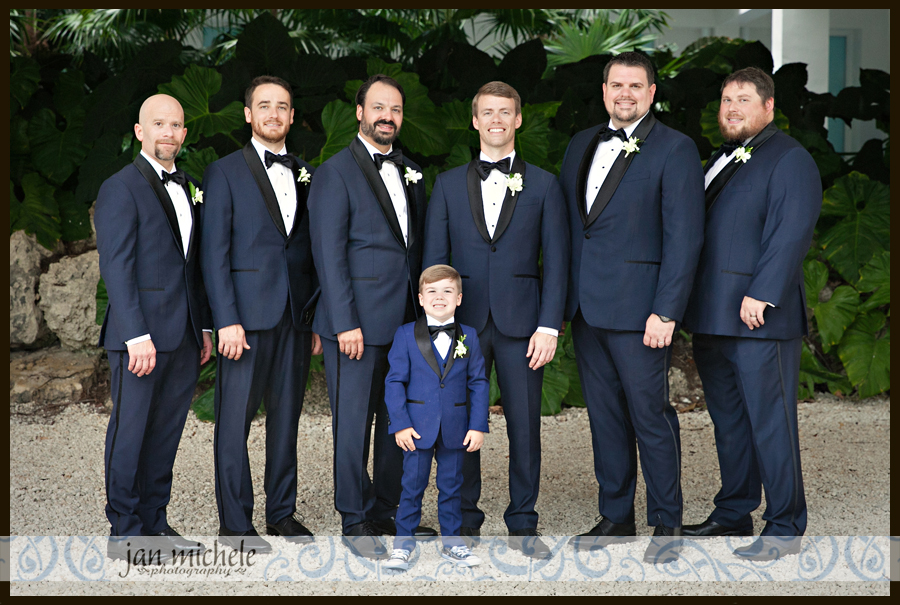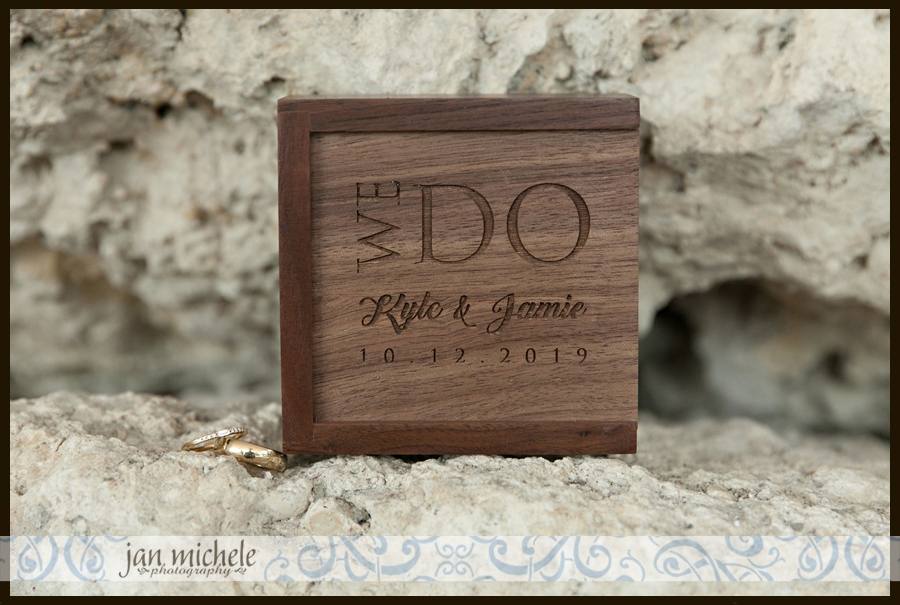 The indoor ceremony location was so pretty too!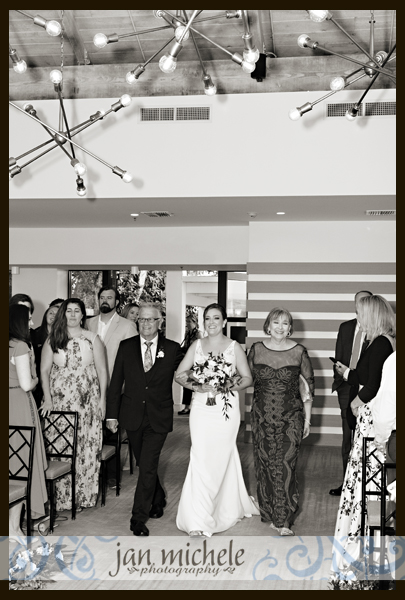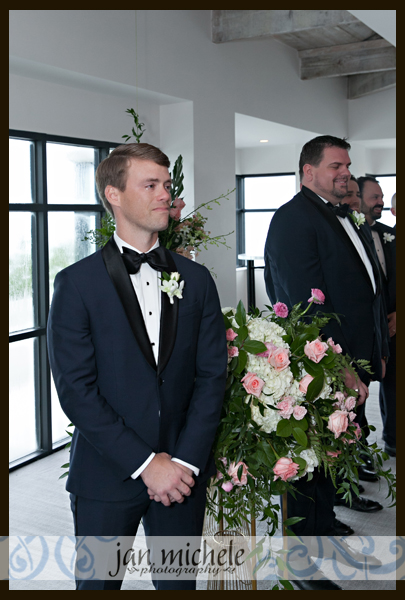 This lovely woodsy path follows the coastline at the resort.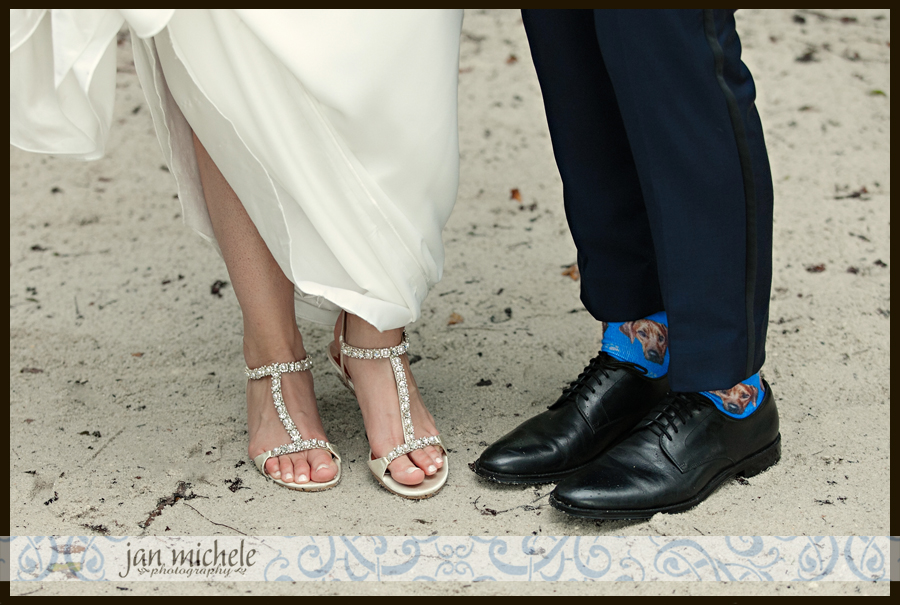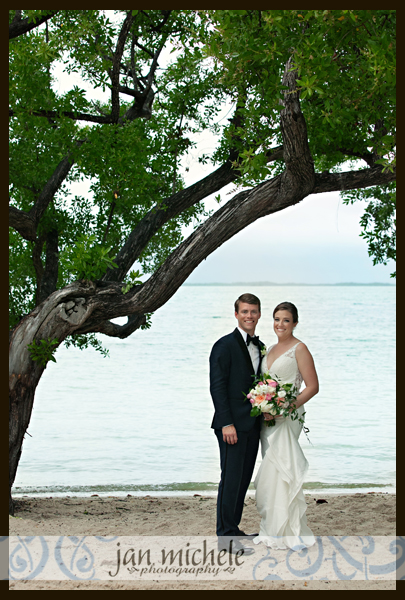 This was the ceremony spot so we had to use this beautiful tree arch for pictures!  Such a dreamy spot for a wedding!  Or wedding pictures!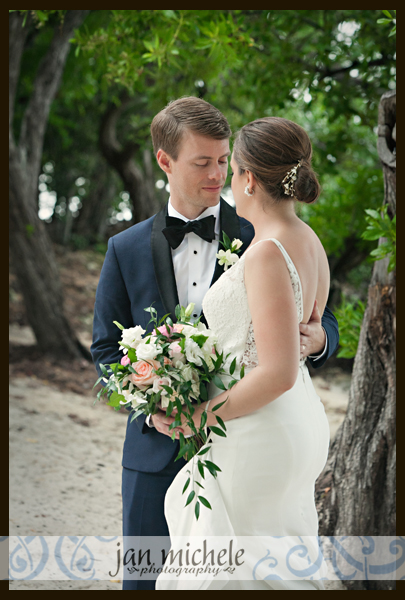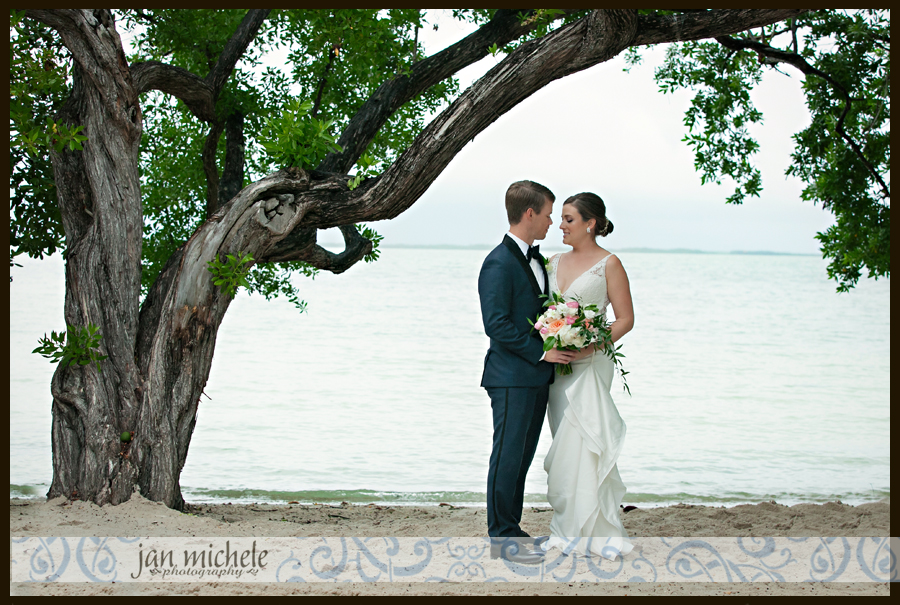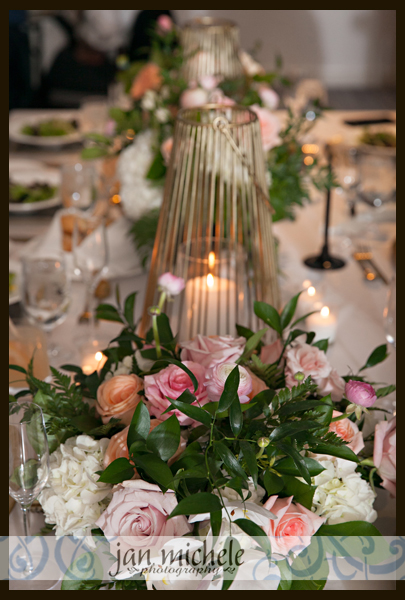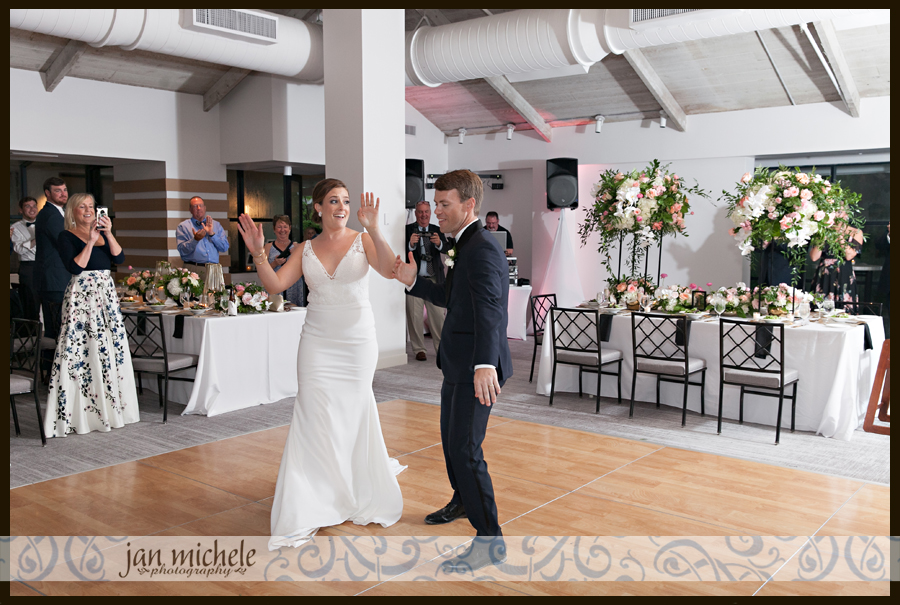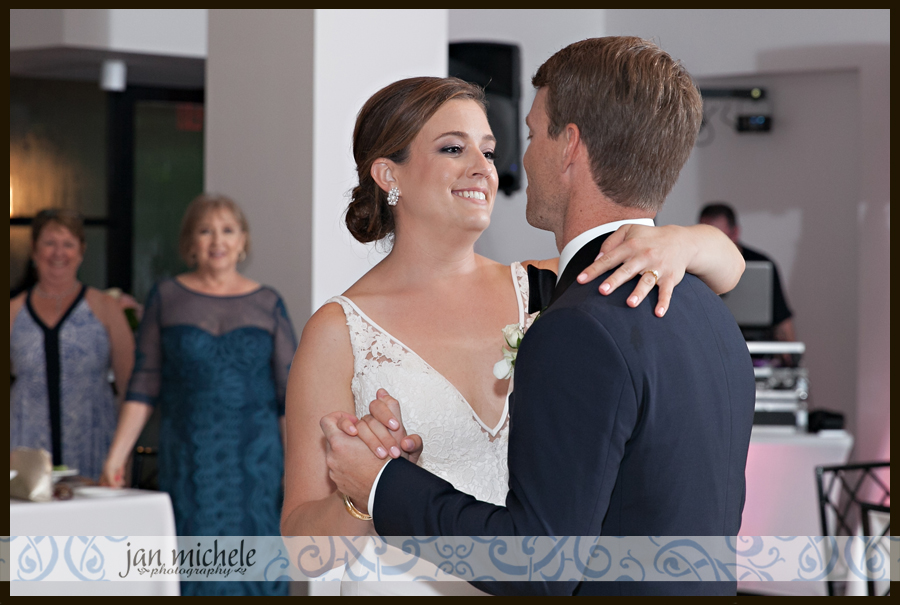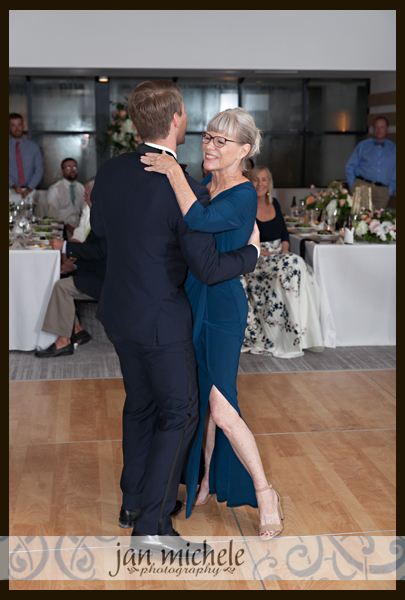 Jamie's cousins outdid themselves, singing much of the toast, they rewrote popular songs to tell Jamie and Kyle's story.  It was hilarious and sweet!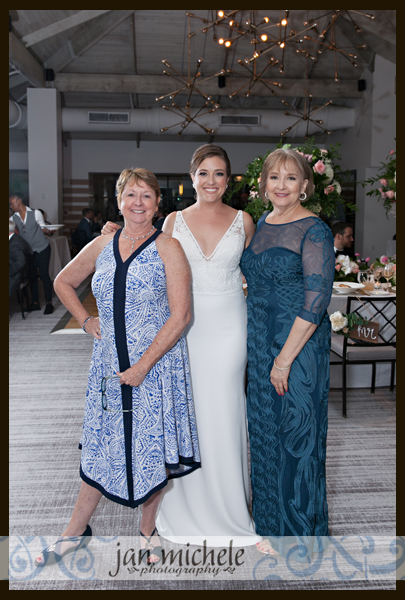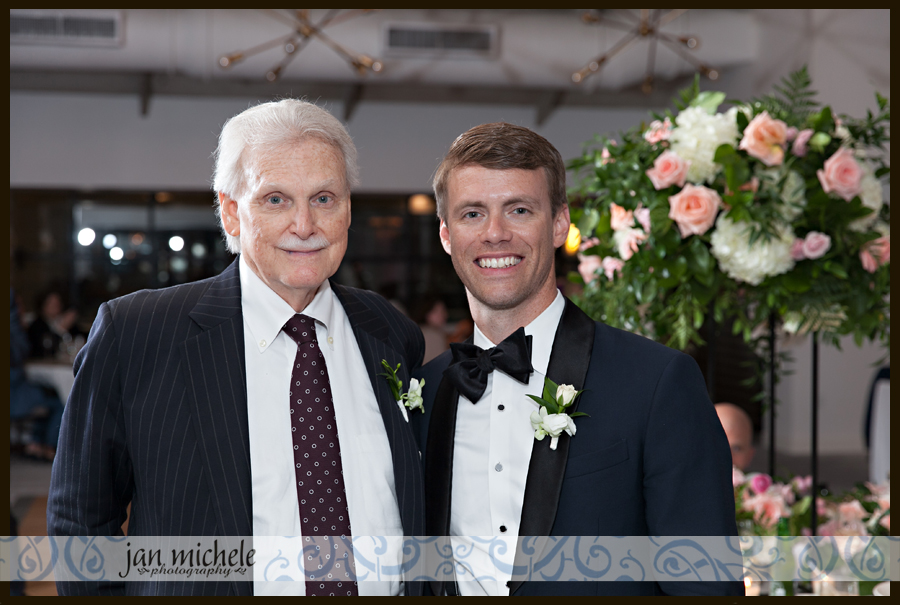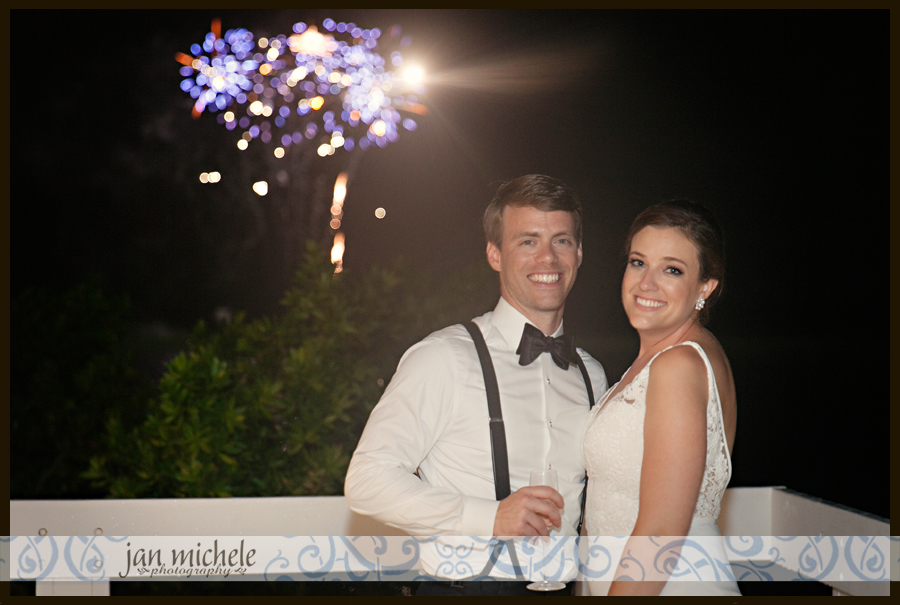 In Key Largo:
Venue and Catering:  Baker's Cay Resort
Wedding coordinator: Island Life Events
Flowers: A Lavish Event Design
From the Washington DC area:
Makeup: CA Cosmetics
Dress Shop: Ellie's Bridal, Bride's Dress Designer: Mikaella, Bridesmaid's Dresses: Jenny Yoo
Photographer: jan michele photography