What a joy to capture the joining of two families at Ft. Myer's Old Post Chapel in Arlington, VA.  A close circle of family and friends celebrated this wedding day and all joined in the pictures!  It was a picture perfect day, filled with love and renewed commitment to family. Old Post Chapel is such a lovely backdrop for making memories for this military family.   Congratulations to your family and thank you for the honor of photographing this meaningful day!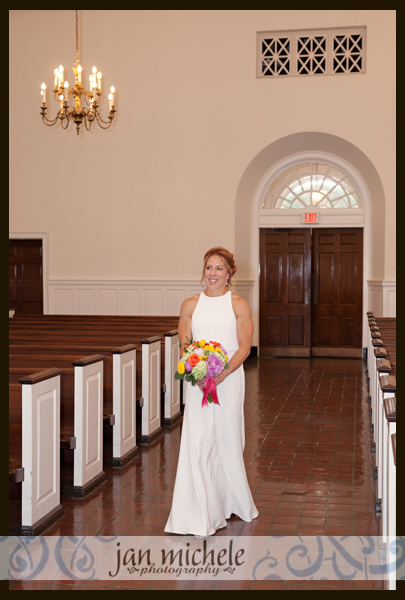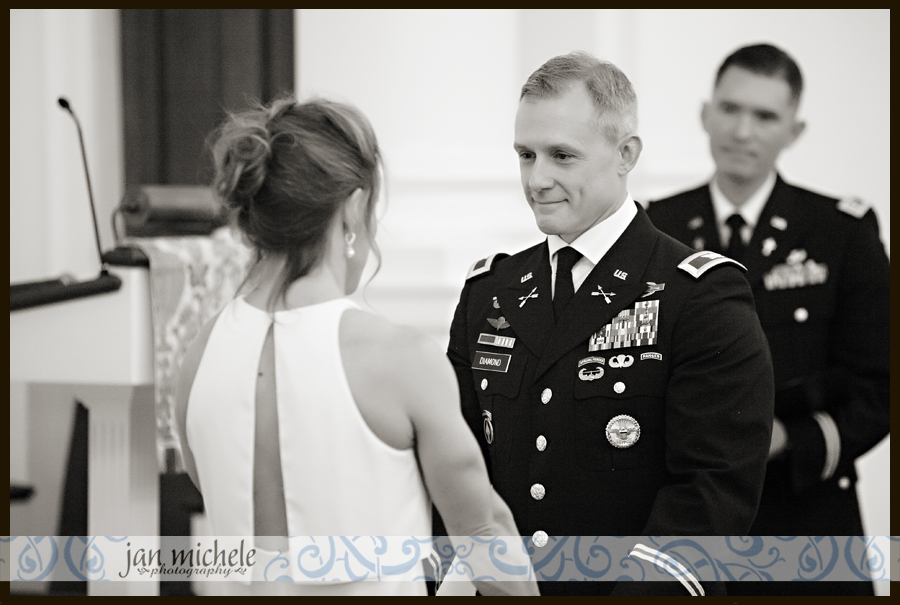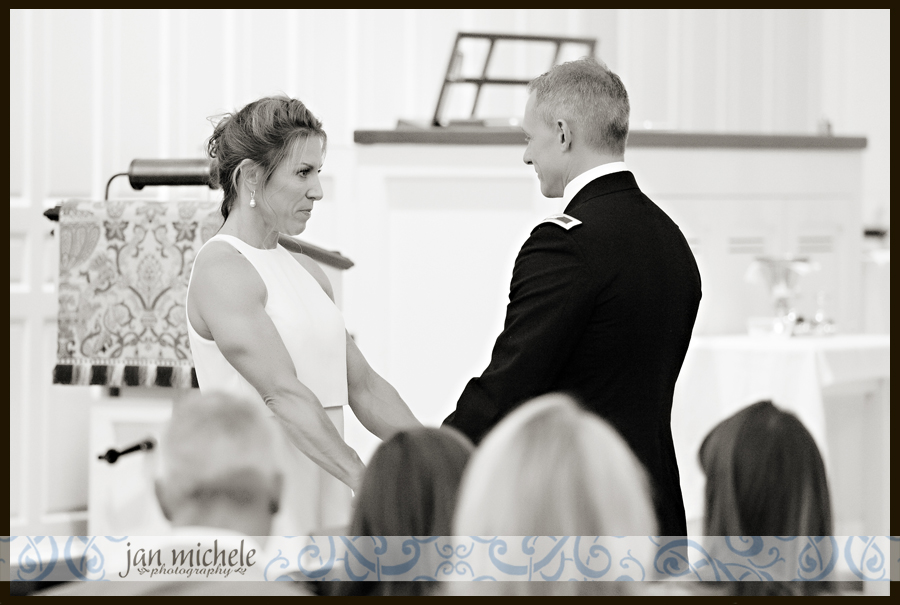 A prayer for joining of the two families, the kids were all involved in some way in the ceremony. 
The groom's daughter sang to the new couple. 
Husband and wife! 
Hugs all around as the new family celebrates. 
The advantage of a small guest list is everyone can be in the group photos!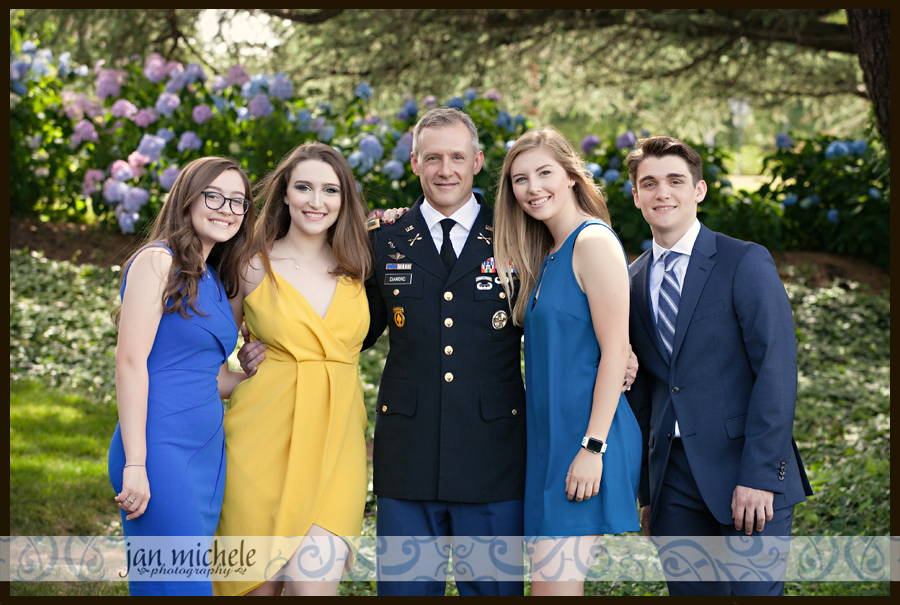 These wedding bouquets by James Cox were just stunning!  The colors were so vibrant and fresh!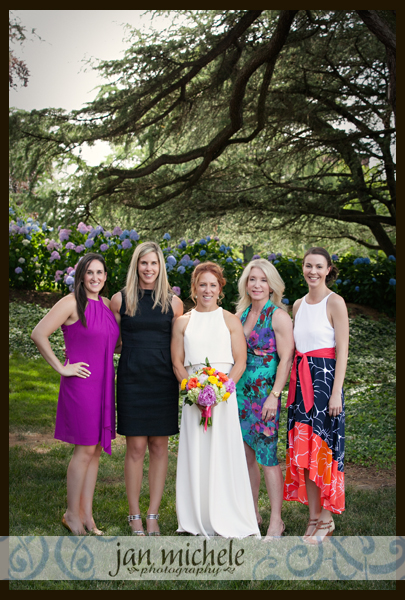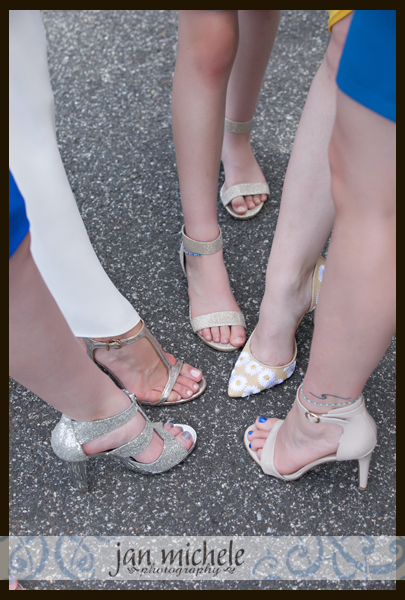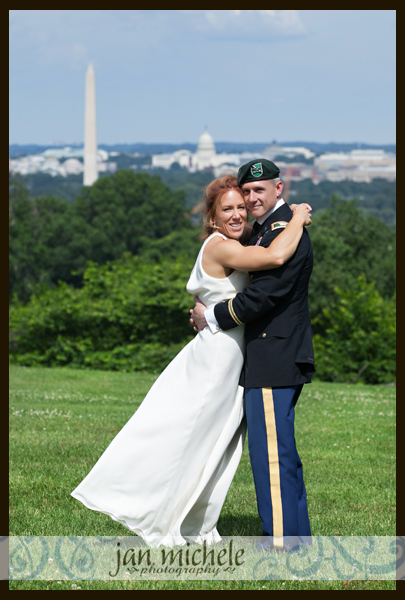 The view of Washington DC from Whipple Field on Ft. Myer is simply the best!