Cherry blossoms and little girls are such a precious combination for pictures!  Sarah Katherine and Caroline in their purple smocked dresses were picture perfect.  I love that we found these beautiful weeping cherry trees for Sarah to peek through.  She's just the cutest at almost 4 years old; I'm so fortunate to have been her photographer since she was a newborn!  Caroline decided at first that she was not going to participate, but by the end was all laughs, as the sun went down and the light was gone, of course.  But not before I snagged a few of the sisters sharing a laugh near the tidal basin – the best capture of their relationship!  What good friends they are growing to be!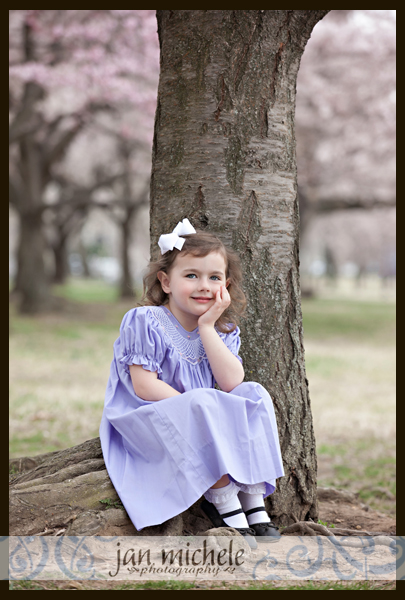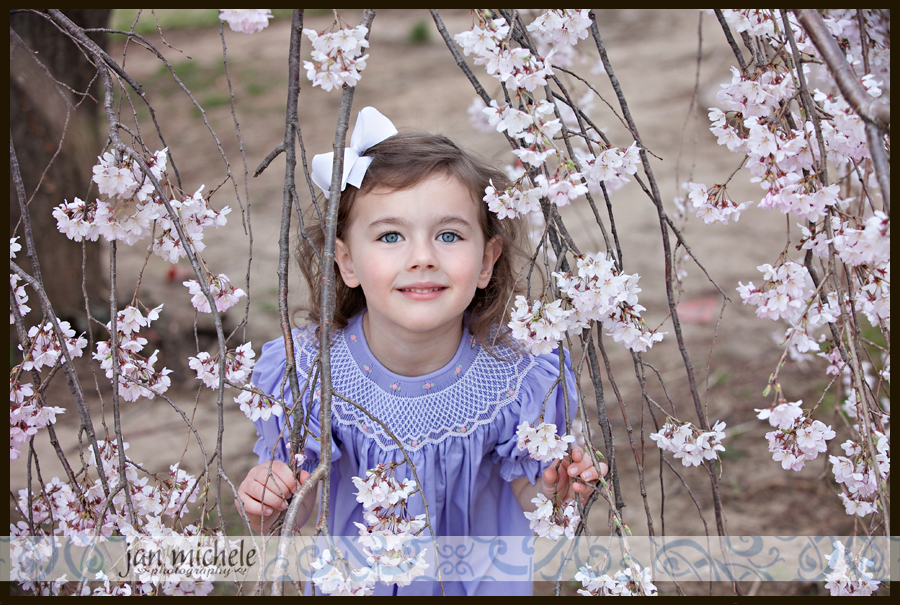 Sarah carried this stick around for a long time, while Caroline didn't want to touch it and was more concerned about her bow!  So fun to see the different personalities!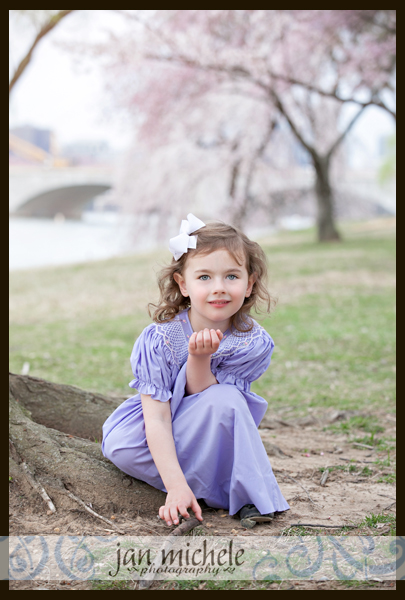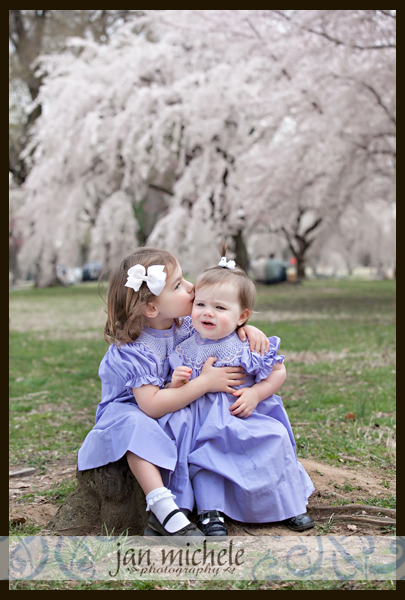 Trying to use snacks and diversions to convince Caroline it would be fun to join in the photo shoot.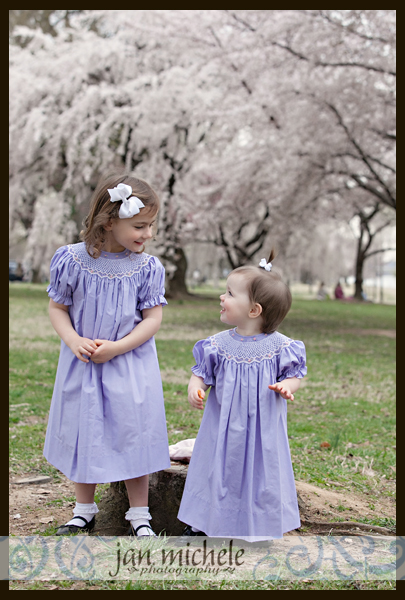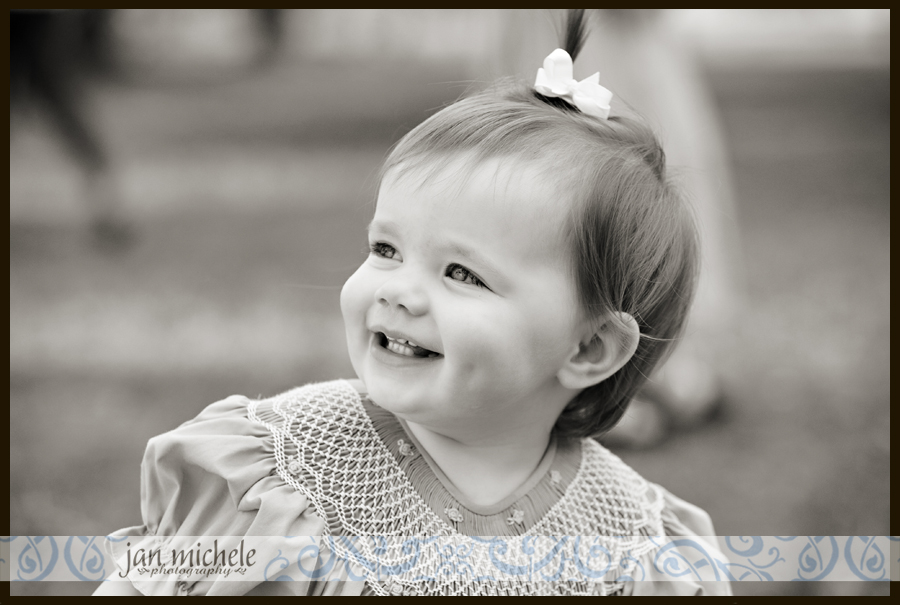 After a few smiles Sarah would want to make faces – and boy could she make some funny faces!  Makes for fun pictures for sure!  And shows just how creative and silly she is!  I'd call out an emotion and she'd make a face.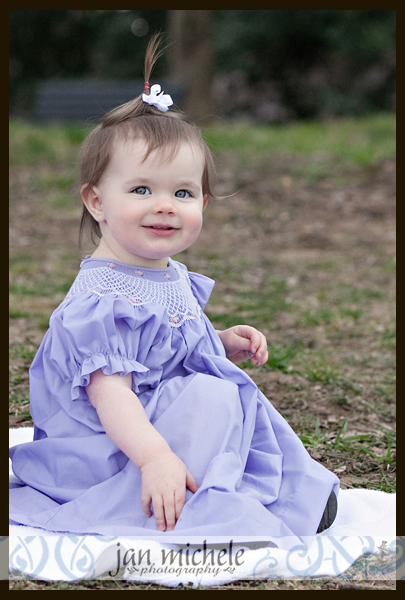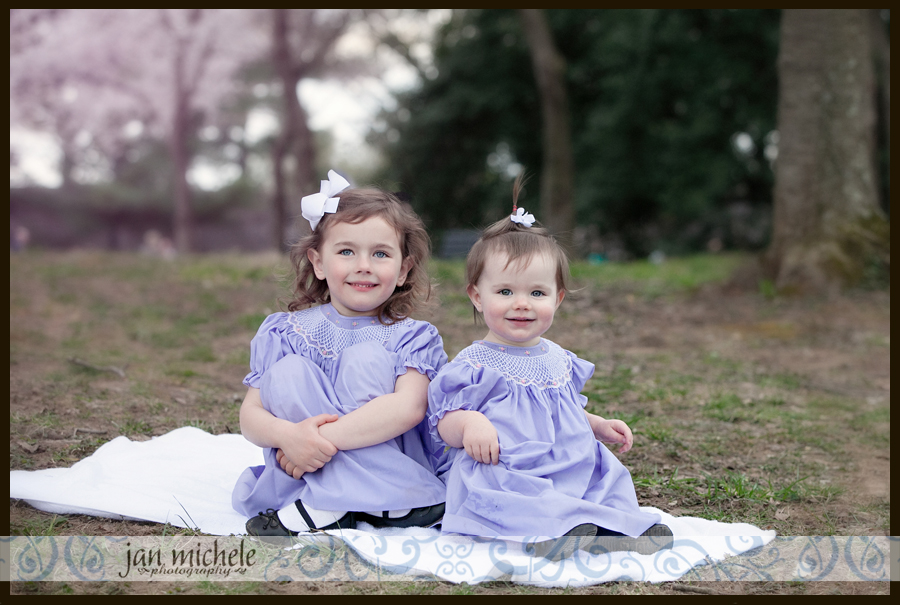 It took a few hours to get to this point, but it was totally worth it for these pictures their family will treasure forever!