I am so blessed with amazing clients, and always enjoy meeting a new family!  How fun is photographing a slice of Hawaii life for them!  These busy boys kept me on my toes, and trying to think of every trick in my book to keep them engaged.  Kudos to their parents who stayed in good humor and kept the boys reasonably dry, which made for a delightful evening on Kailua Beach, capturing a little of this family's story.   Military service has taken them all over the world and this is the second time they've lived in Hawaii.  The first time was sans children, though adding their firstborn son before they left.  They previously lived near this beautiful beach with a view of Kaneohe Marine Corp base, and it holds many fond memories. This time in Hawaii these three boys will make many memories and I bet Kailua Beach will be a favorite of theirs too!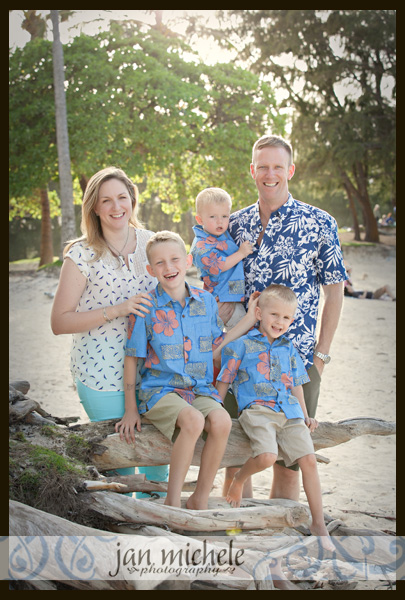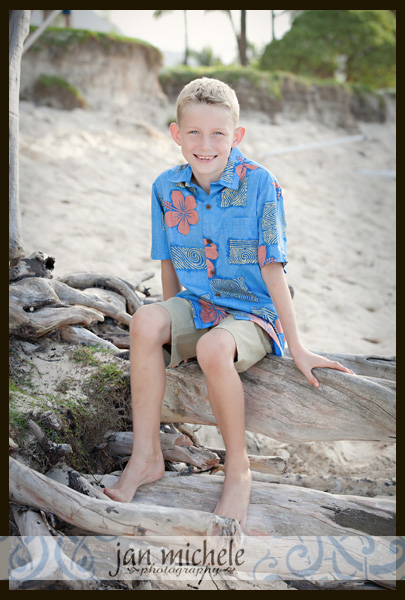 Jumping also keeps the boys engaged – getting off the ground at the same time is the challenge.  Good jumps, boys!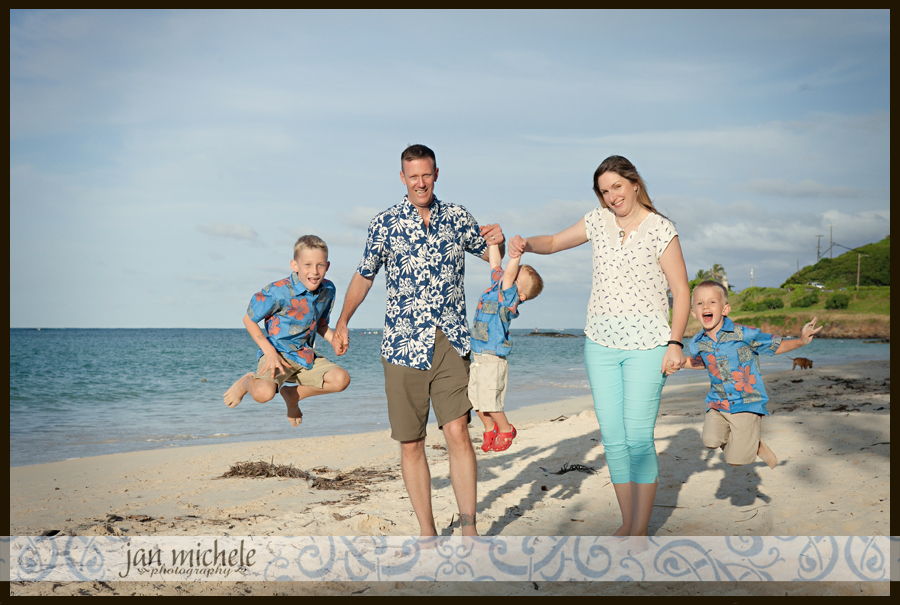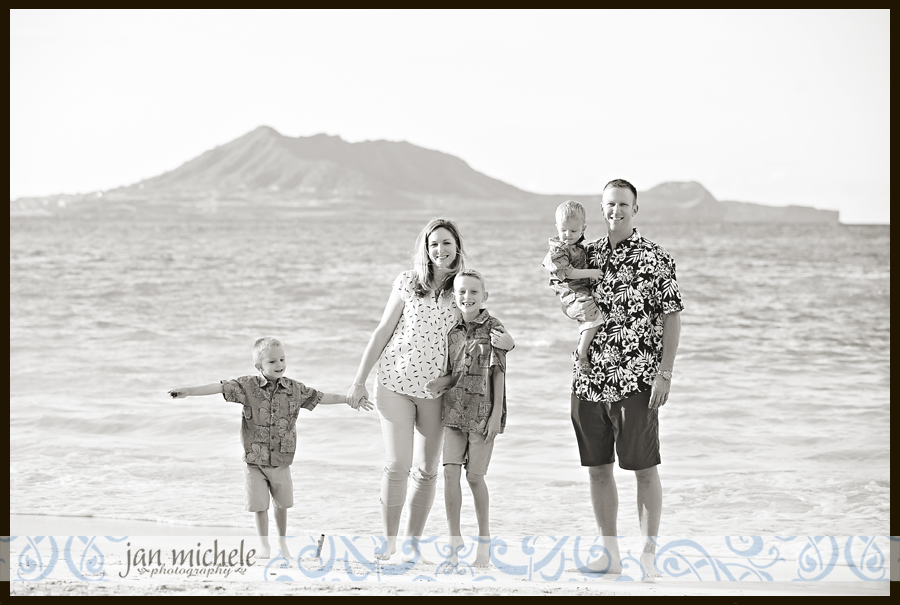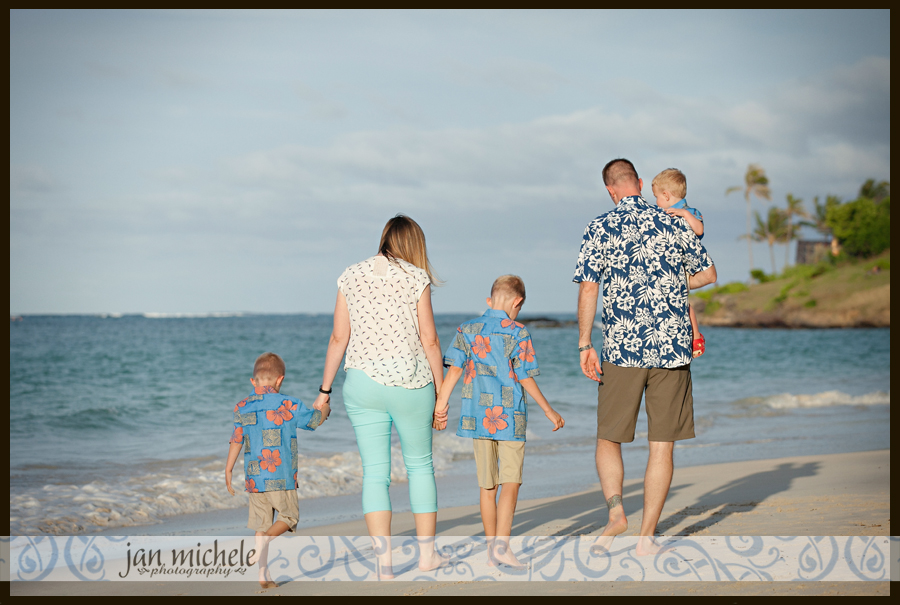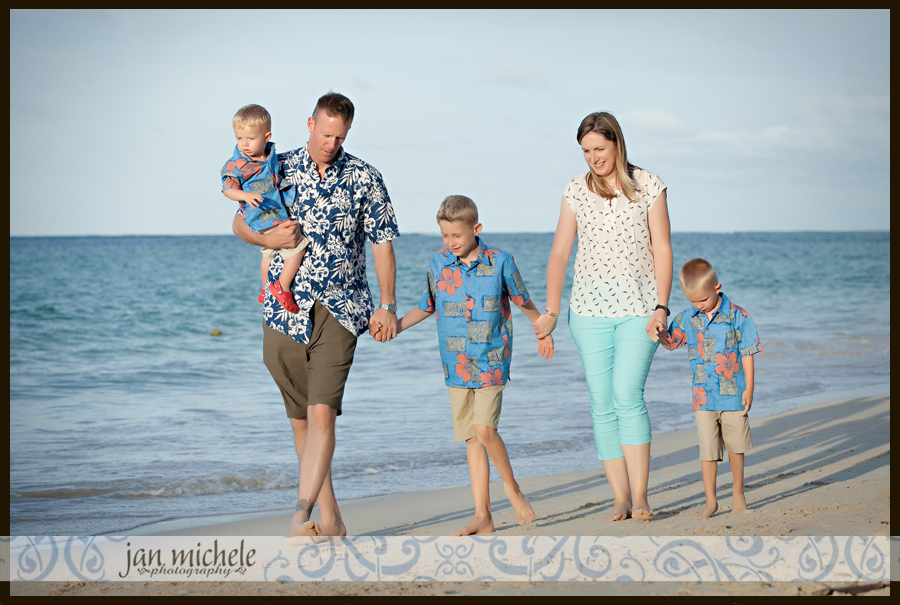 So many silly faces!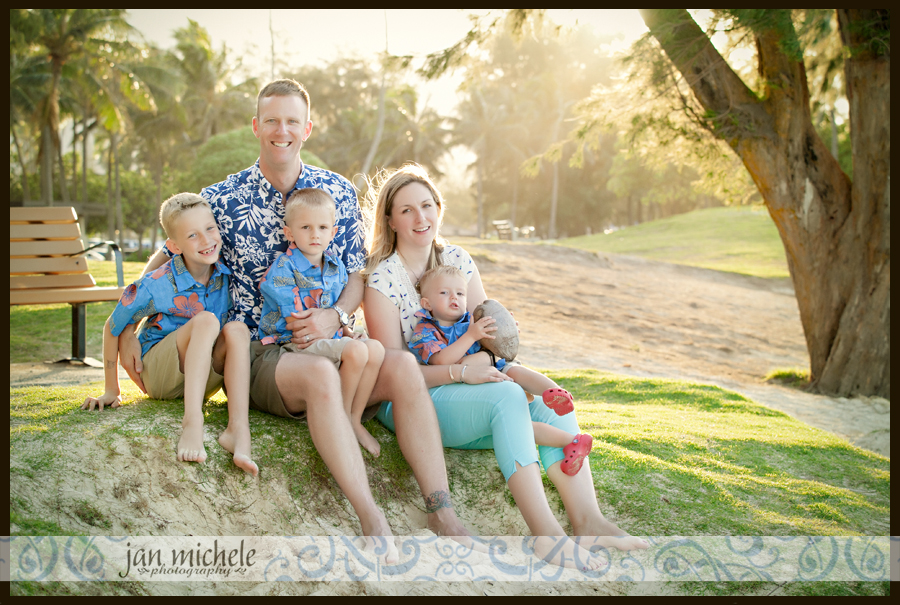 This little guy wanted no part of parting with his shoes and once he located this coconut he was much happier.  Such a cutie!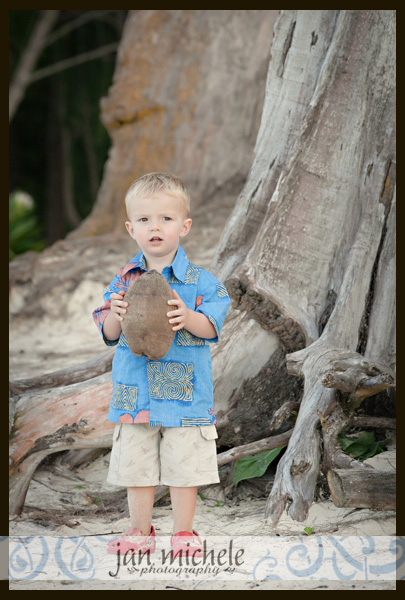 components of a great siblings picture: 3 aloha shirts on 3 brothers, 2 coconuts, 1 driftwood log on 1 gorgeous Hawaii beach
Lot's of toddler wrangling.
Ready, set, run!  Sometimes that's the only hope of getting three boys going in the same direction! 
And a soft sunset to end the day!