Sunset Sundays in Ko'Olina is a tradition for this family, as they enjoy a few years on the island of Oahu, Hawaii.  Thankful that Chris is willing to serve our country as a Navy doctor, and thankful these friends have allowed me to experience a little bit of paradise with them!  It's been a few years since we'd taken family photos, so it was time to update them as the kids are growing like weeds and thriving with lots of sun, sand and waves.   Glad we were able to go to one of their favorite places for pictures, to document their time in Hawaii and their kids at these ages.  And God outdid himself by painting the most amazing sunset to cap it off!  You've got to scroll down and see it!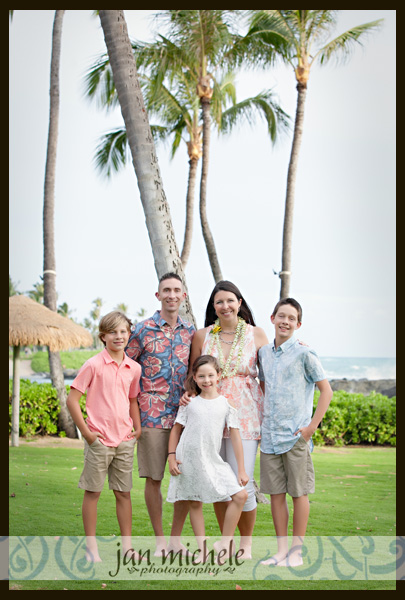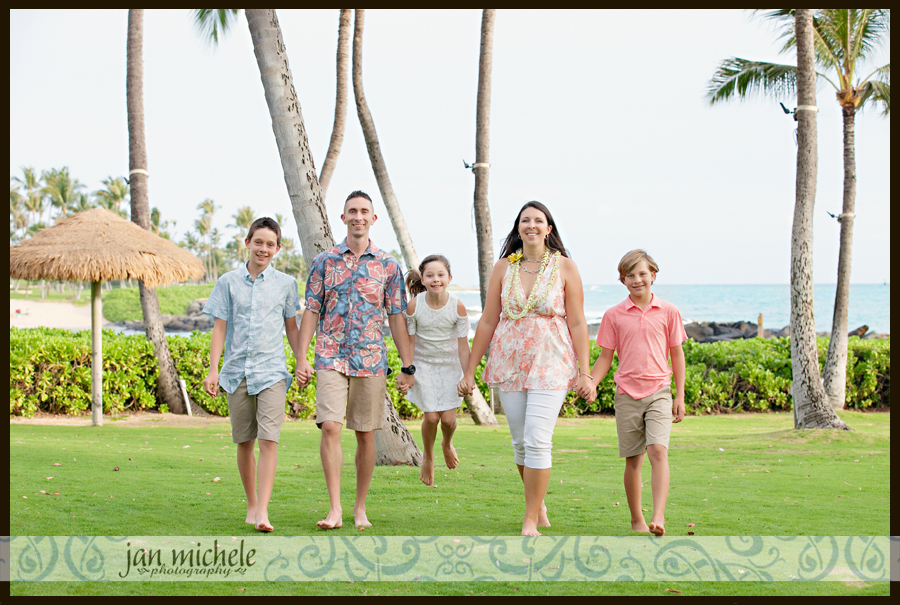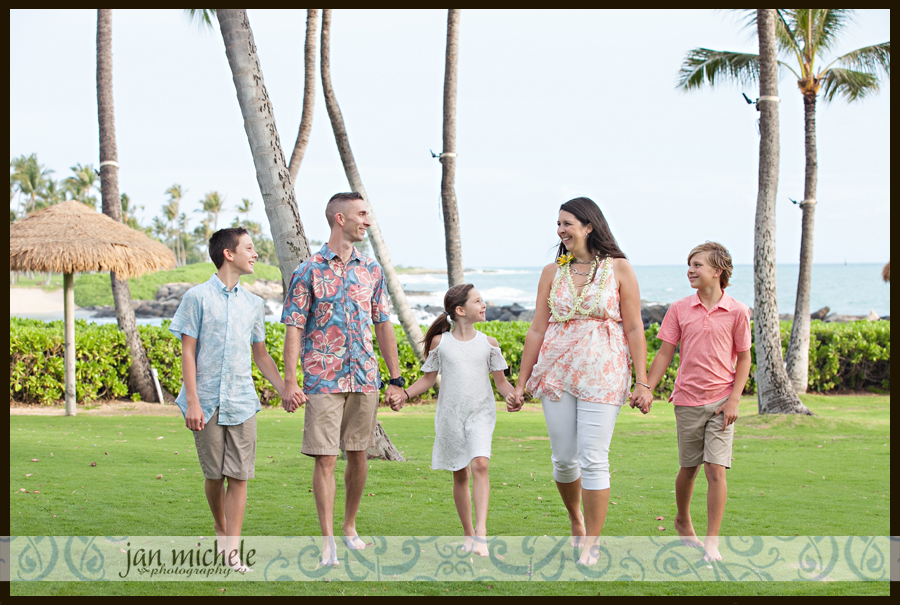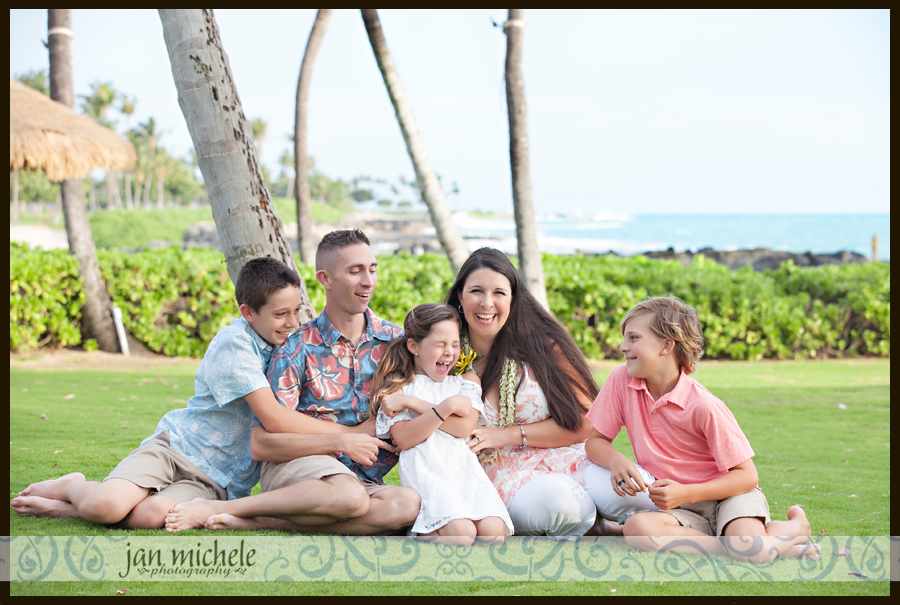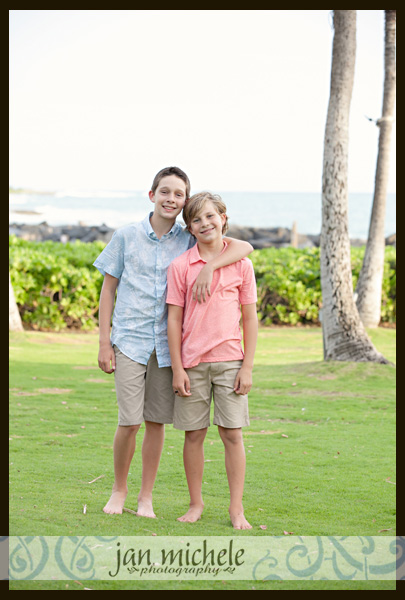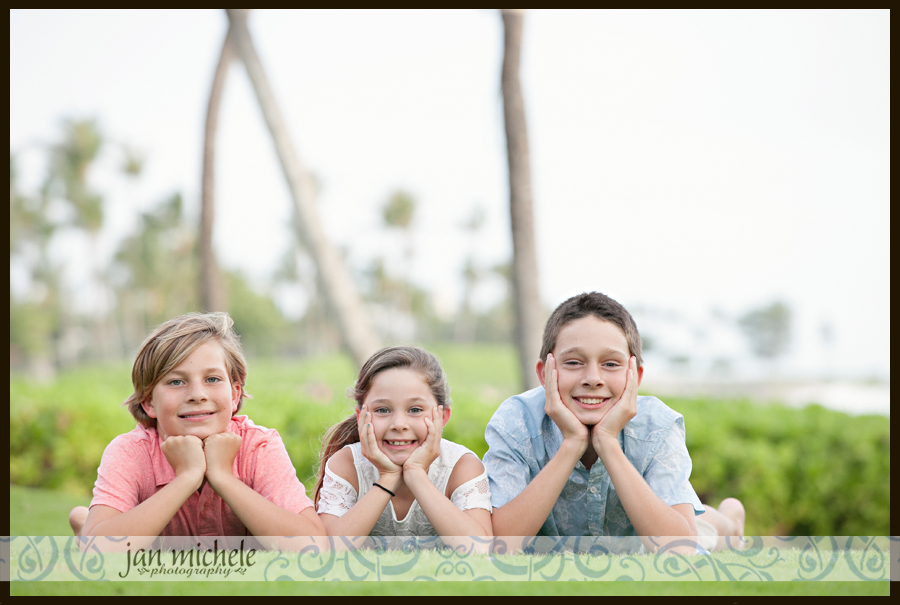 Why do kids (who are begging to "be done") always want into the photos, when it's not their turn??  These kids sure know how to put on a side show!  Grant even jumped OVER his parents, much to their surprise!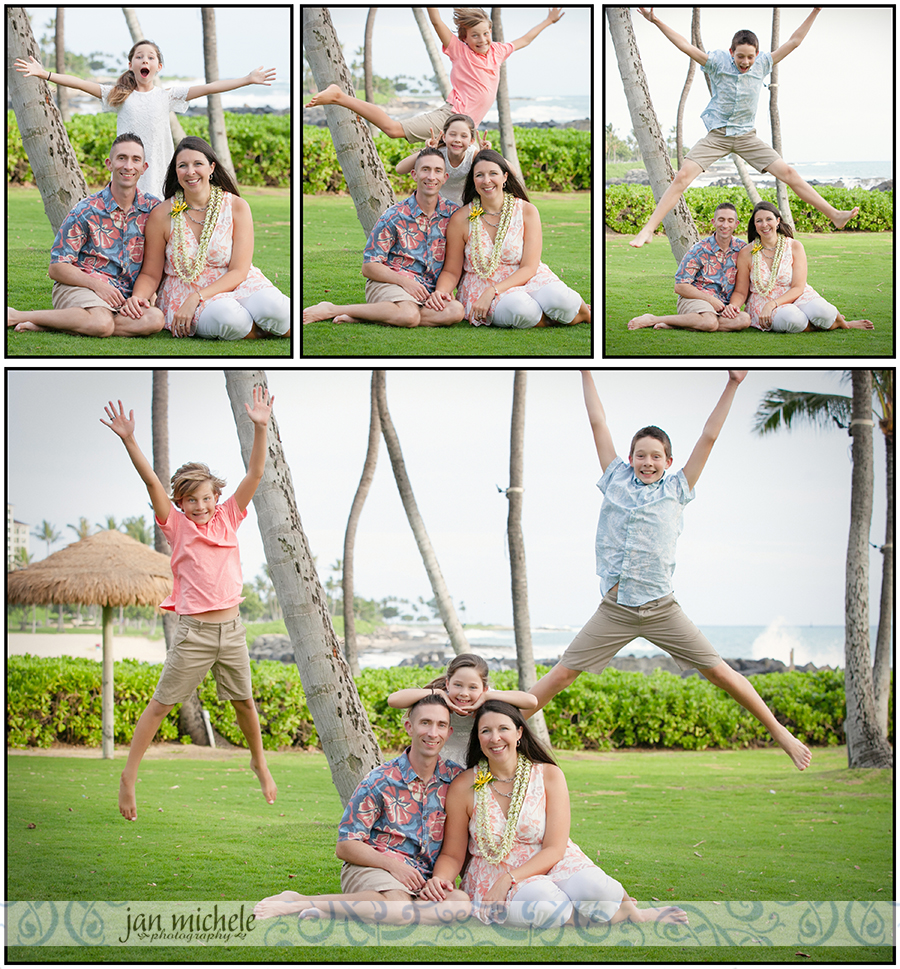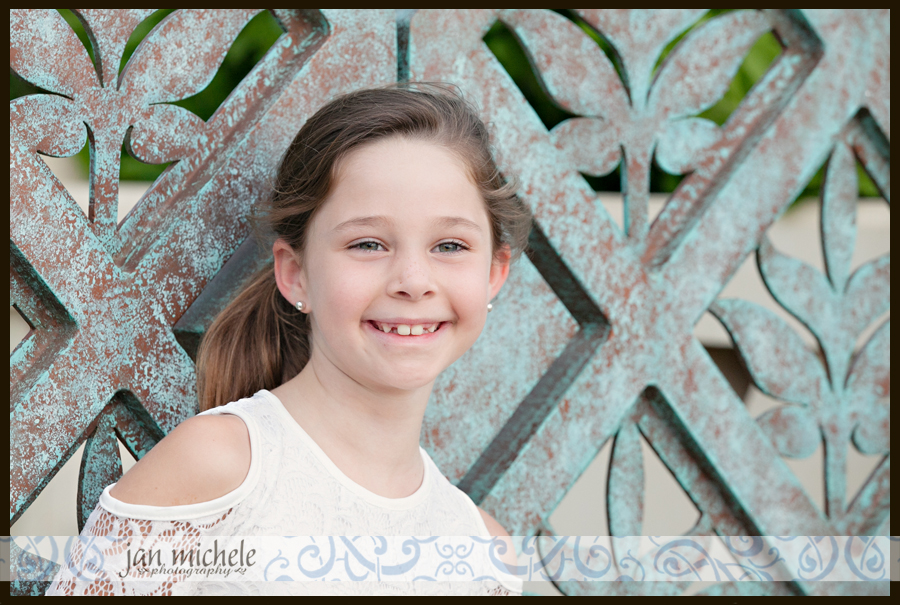 Secret Cove in Ko'Olina.  A seal was sunbathing to the right (along with a bride and groom taking wedding photos).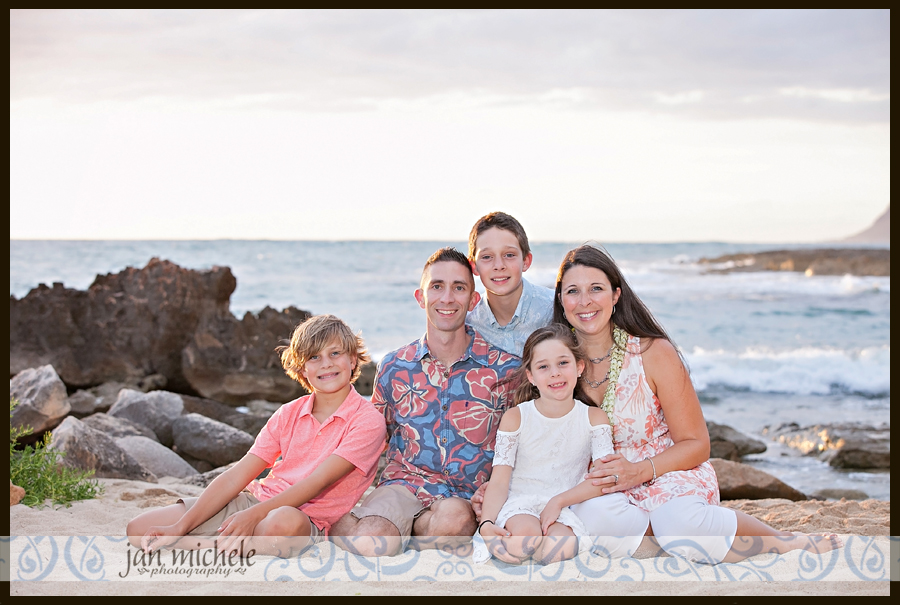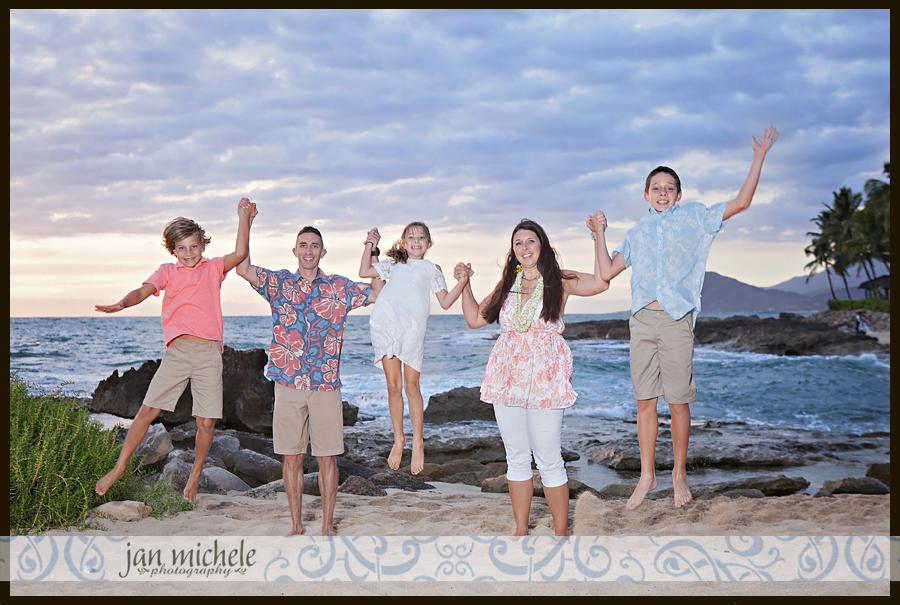 This sunset is getting pretty!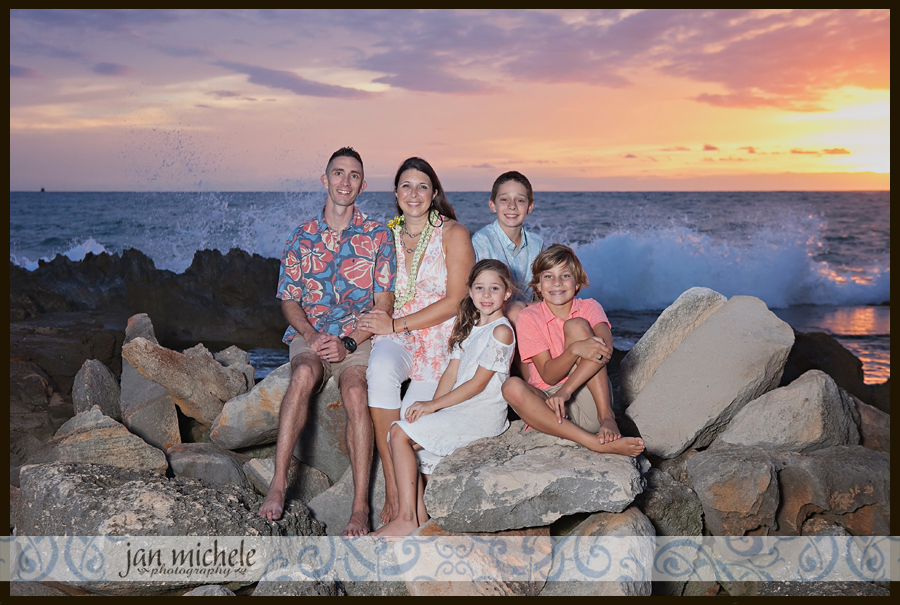 And even prettier!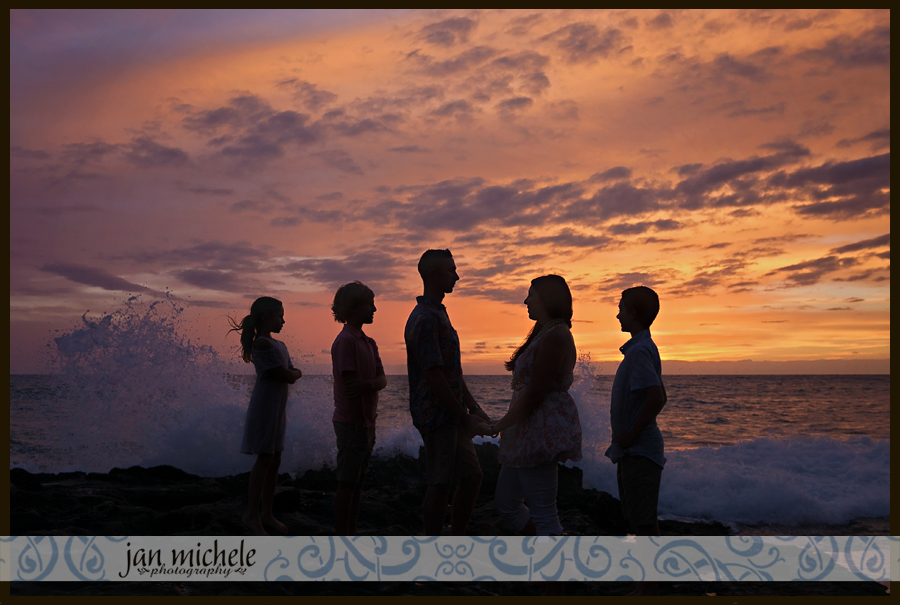 This was the prettiest sunset in weeks!  So glad God put on a vibrant display for them!