This post is in celebration of Michelle and Dan's 3rd Anniversary.   And to share a little from their recently family photo session in Old Town Alexandria.  They've had a sweet little addition to their family this year: Mason joined his doggy siblings.  And I venture to say has stolen the top spot in his parent's hearts with his cubby cheeks and cheerful smiles.
Happy Anniversary Michelle and Dan!  I'm so glad the weather was better 3 years ago!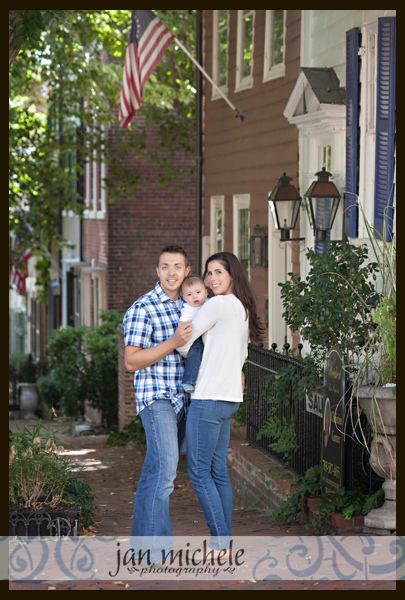 Nothing sweeter than slobbery baby kisses!