Porter and Kacie have a fairytale wedding story.  They met literally walking down the isle as his brother married her best friend.  Porter instantly knew Kacie was the girl for him and the rest is history, as they say.
Their wedding ceremony was on the balcony of the Army Navy Country Club with the Washington Monument in the background.  So fittingly patriotic for this Marine groom.  And Kacie's gown was so unique and regal, she was a stunning bride.
Click here to see more of their story and pictures of their beautiful summer wedding from the feature on the Washingtonian.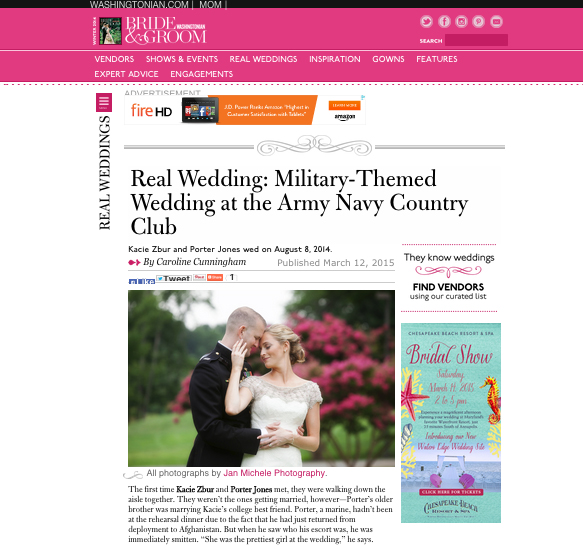 Thank you Caroline and the Washingtonian for publishing Kacie and Porter's wedding!